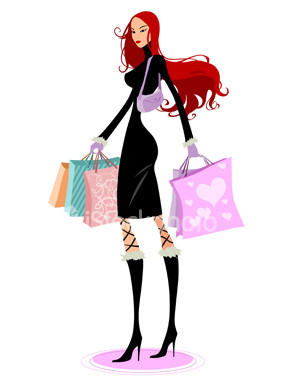 I had such a fabulous time today.
I've been really stressed out lately and after being sick for almost a week I figure there's only one thing that can really make me feel good and that is to go shopping.
Argh, the magic of buying shoes, bags, books and everything else I like I just had so much fun and I forgot all the miseries that I've been having lately.
Just being in the mall having coffee on the side really made this day wonderful. And it really made me feel relaxed and happy.
As I was browsing at the bookstore, they're playing Christmas songs already and I notice that they're starting to hang the Christmas decors *sigh* so the "ber" months are here and Christmas is just around the corner. I usually dislike all the festive but I don't know why I found myself singing along the Christmas carols and surprisingly enough I'm actually feeling happy about the holiday season, which is odd for me because I am usually grumpy and annoyed during the holidays simply because I always always have a bad Christmas. I can't really remembered if I ever had a happy one, it is usually tragic or something really bad will come up to ruin everything. But lately, the holidays has not been that bad anymore well, its not something that I could jump for joy but it was okay and I'm starting to like Christmas and hopefully I won't be feeling blue this time. And what I love most about Christmas beside the parties and everything its shopping for gifts.
You might notice that I've changed my layout and header for this blog, well, nothing much I just wanted a new look and I'm tired of the old one. This blog of mine just celebrated its third month last Sept.16 and I guess its time for change. Do you like it? Well, I know I do. I've been trying to avoid the color pink for this blog since my two other blogs (Dancing With Butterflies and Pieces of Me) are already in pink but what can I say I just can't hide it

Labels: personal