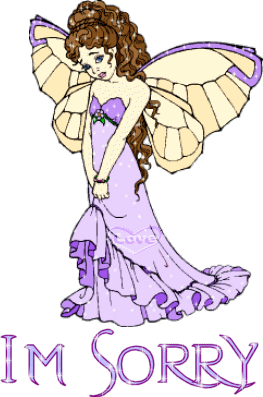 I'm sorry I didn't end it sooner. I never knew it would come to this. I knew there would come a time letting go of you would be like cutting off a part of my limbs.
I'm sorry I made it go on for so long. I made it last this long even if I knew we were not meant to be. Even if I knew I was dragging myself into a trap, I stayed. I gave us chance and I tried.
I'm sorry I made the wrong decision. I decided to stick with you even if I felt like moving away. Even when I'd rather be somewhere else instead, I held on to you.
I'm sorry I was too weak. I didn't have enough courage to tell you I was in pain. I held it all in, praying things would change. I kept it inside; hoping things would be different when I opened my eyes the next day.
I'm sorry I lied. I led myself to believe that everything was okay. Even though all the signs pointed to no, I still kept telling myself we're alright.
I'm sorry I didn't try harder. Maybe things would be better if I did.
I'm sorry I am where I am now. A girl wanting so much to be away from you; a girl who can no longer stay, a girl who fell out of love, a girl who doesn't deserve the love you give, opt to be weak just to hold on.
I'm sorry I don't love you anymore.
Labels: letting go, love