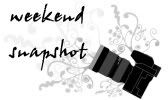 I had fun-filled weekend with celebrating the 4th birthday of my god daughter. It's always fun to be with kids and playing their games at the party is always something to look forward to.
The birthday girl with her mom...
The kids and the adults just adored this lovable mascot, Jollibee
Showing off our face paintings, very nice and creative.
Have a great week to all of you!
Labels: meme, personal, weekend snapshot